The original & only boxing tournament in america
CELEBRATING 100 YEARS!
In 1923, 424 young men from Chicago's working class neighborhoods
fought for respect and glory in "a great boxing carnival."
A century later, everything, and nothing has changed.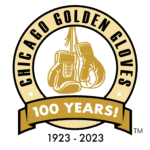 Our centennial season has wrapped & it was spectacular!
Thank you to everyone who joined us including the fans, officials & boxers.
Stay tuned for news on the Chicago team & news on the 2024 tournament.